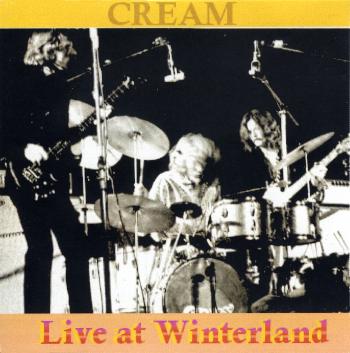 Cream - Live a Winterland
San Francisco, Ca. - March 10, 1968 - CRM917/2 - SB 5

Disc 1:

Tales of Brave Ulysses
Spoonful
Crossroads
We're Going Wrong
Sweet Wine
Disc 2:

Sunshine of Your Love
N.S.U.
Stepping Out
Traintime
Toad
I'm So Glad
We're Going Wrong
Comments: Part of Graeme Pattingale's excellent "Remastered" series, and recommended.