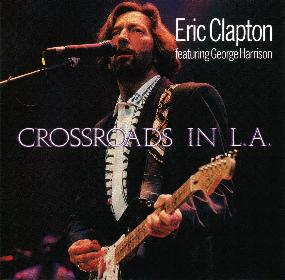 Crossroads in L.A.
Forum, Los Angeles, Ca. - May 1, 1990 - Blackie 06 - 67:29 - Aud 3

Track List:

Bad Love
Before You Accuse Me
Old Love
Tearing Us Apart
Cocaine
A Remark You Made
Layla
Instrumental Jam (with George Harrison)
Crossroads (with George Harrison)
Comments: Guest appearance by George Harrison on the last two tracks. An audience recording but still quite listenable, it's sort of like hearing the show from the nosebleed seats. A fun show.