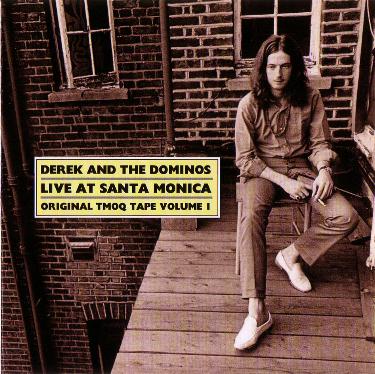 Derek and the Dominos - Live at Santa Monica
Santa Monica, Ca. - November 20, 1970 (Afternoon) - Watch Tower WT 2004117 - SB 4

Track List:

Got to Get Better in a Little While
Key to the Highway
Why Does Love Got to Be So Sad
Blues Power
Have You Ever Loved a Woman
Tell the Truth
Derek's Boogie
Let it Rain
Why Does Love Got to Be So Sad (*)
Comments: (*) Bonus track: unreleased mono version from original test press acetate. Unlike the earlier release "Stormy Monday" which was taken from a vinyl source, this release is taken from the original cassette master and is free of the crackles that plagued that earlier release. A nice, although incomplete soundboard.