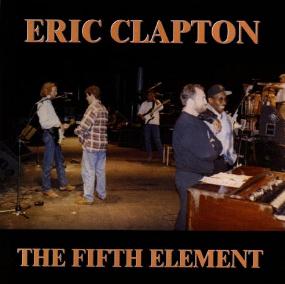 The Fifth Element
Royal Albert Hall - February 10, 1991 - Heart Breakers HB 922-1/2 - Aud 5

Disc 1:

Layla Intro
Pretending
No Alabis
Running On Faith
I Shot the Sheriff
White Room
Can't Find My Way Home
Bad Love
Before You Accuse Me
Disc 2:

Old Love
Badge
Wonderful Tonight
Cocaine
Remark You Made
Layla
Crossroads
Sunshine of Your Love
Comments: Cover art reads "Pressed on Silver Disc, beware of imitations on cheap CD-R". Nice crisp audience recording, but unfortunately the mix is muddy and distant, and overall a tiring listen. Save this one for the diehard collectors. One quibble: the recording is of the four-piece band but the portrait on the cover clearly shows Phil Palmer!