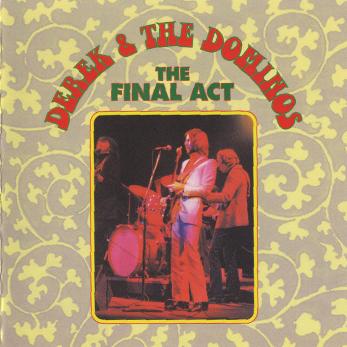 Front Cover
Back Cover
Back Inside
Derek and the Dominos - The Final Act
Seldon, New York - December 6, 1970 - Zeus Z2024001 - Aud 2
Track List:
Keep On Growing
Tell The Truth
Stormy Monday
Why Does Love Got to Be So Sad?
Blues Power
Have You Ever Loved a Woman
Little Wing
Got to Get Better in a Little While
Recorded at The Suffolk Community College in Selden, New York, this was the final live performance of Derek and the Dominos. Sound quality is poor, but up to par with other releases of this show.