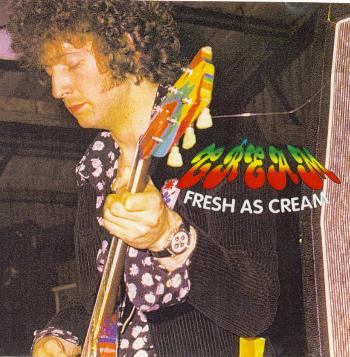 Cream - Fresh as Cream
Waltham, Mass. - September 9, 1967 - Slow Hand - SH-001 - Aud 2

Track List:

Tales of Brave Ulysses
Sunshine of Your Love
N.S.U.
Sitting On Top of the World
Traintime
Comments: The cover art incorrectly notes Brandeis University as being located in "Waltham, U.K." instead of in Massachusetts, U.S.