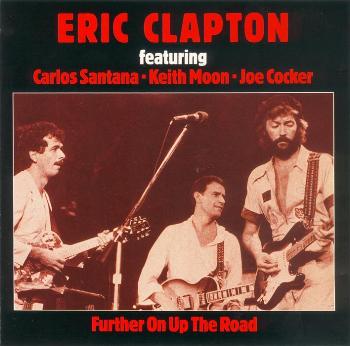 Eric Clapton - Further On Up the Road
Los Angeles, Ca. - August 14, 1975 - Living Legend LLRCD 115 - SB 3

Track List:

Layla
Further On Up the Road
Knockin' On Heaven's Door
Can't Find My Way Home
Tell the Truth
Why Does Love Got to Be So Sad
Teach Me to Be Your Woman
Badge
Eyesight to the Blind (incomplete)
Comments: One of the more oft-booted EC shows, and this release certainly is at or near the bottom of the pack, with poor sound quality and representing only a portion of the concert. Not recommended.