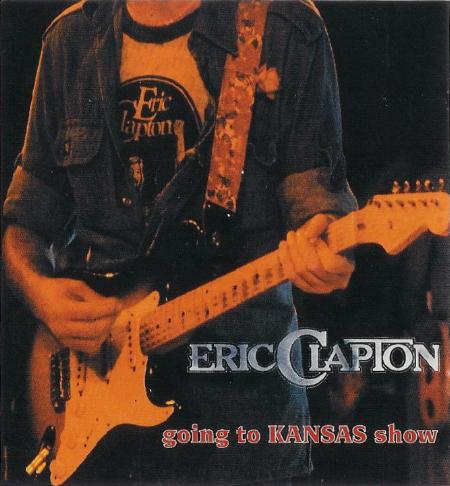 Front Cover
Front Inside
Back Cover
Back Inside
Eric Clapton - Going to Kansas Show
Kansas City, Mo. - July 10, 1975 - Slunky 06 A/B - SB 5
Disc 1:
Introduction
Layla
Nobody Knows You
Singing the Blues
Give Me Strength
Can't Find My Way Home
Further On Up the Road
Disc 2:
Better Make it Through Today
Don't Know What to Do
Badge
Kansas City
Teach Me to Be Your Woman
Blues Power
The initial tape source is somewhat wobbly. "Don't Know What to Do" is based on the "Badge" riff. "Badge" shows one of the few times a police whistle has been used as an instrument during an EC show.