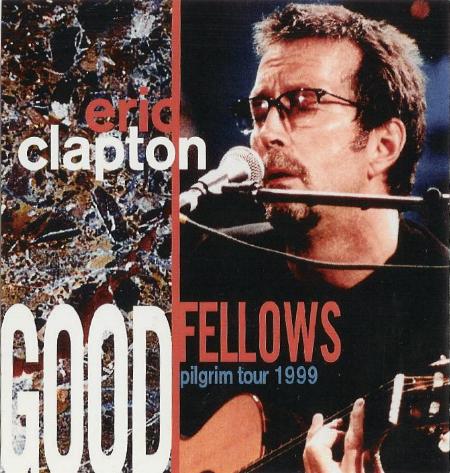 Front Cover
Front Inside
Back Cover
Back Inside
Eric Clapton - Goodfellows
Osaka, Japan - November 17, 1999 - E&C World Star - ECW06S-3 - Aud 6
Disc 1:
My Father's Eyes
Pilgrim
River of Tears
Going Down Slow
Hoochie Coochie Man
She's Gone
Rambling On My Mind
Tears in Heaven
Bell Bottom Blues
Change the World
Disc 2:
Gin House
Cocaine
Old Love
Badge
Wonderful Tonight
Layla
Sunshine of Your Love
An excellent audience recording. Standout performances of "Old Love" and "Cocaine".

Interestingly, at times some fans will attend a concert and complain that a particular band member plays their instrument "too loudly" or "too softly" and it's hard for the average person to realise that in a typical large venue the individual performer really has little or no control over their stage volume beyond the first few rows. This recording provides an excellent example of this, when EC first comes to the stage for the encore, "Sunshine of Your Love", as he plays the first few bars of the opening riff it's obvious that his guitar amp is not up in the sound system mix, so the listener can clearly hear how small sounding the amplifer is until it's brought up into the PA system.