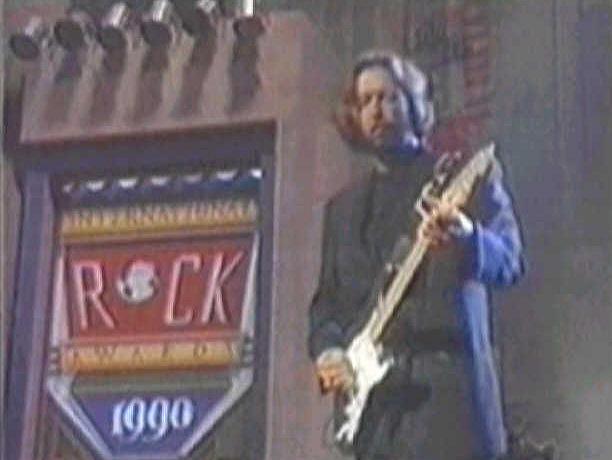 The International Rock Awards 1990
The Armoury, New York - June 6, 1990 - VideoCD - CD-R1

Comments: Nathan East wins "Best Bassist" award, and EC is presented with a Lifetime Achievement Award. EC plays a ripping version of "Before You Accuse Me", with Bo Diddley in the audience, and then later is joined by Buddy Guy and an ensemble including Joe Perry, Bo Diddley, Richie Sambora, and yes, Sam Kineson on guitar! Edited version with only EC's performance.