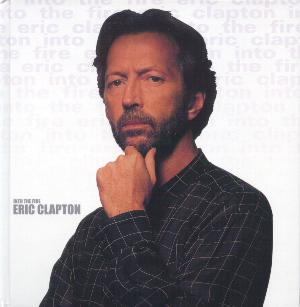 Into the Fire
Tokyo, Japan - Oct 25th,26,27th, 1993 - Mid Valley MVR -SI-001/002 - SB 6

Disc 1:

Malted Milk
Terraplane Blues
How Long
32-20
Kidman Blues
County Jail
.44
Blues Leave Me Alone
Tell Me Mama
White Room
Badge
Wonderful Tonight
Stone Free
Disc 2:

Circus Left Town
Tears in Heaven
Crossroads
Tearing Us Apart
Groaning the Blues
Cocaine
Ain't Nobody's Business
Layla
Comments: Recorded over several nights at Tokyo's Budokan Theater, this is an interesting release, as this is not a pure soundboard recording! Obviously mixed for broadcast / release, from several different nights, and the mix itself is what one could call a "radio" mix, in that crowd mics are used to add ambience as is usually done on broadcasts. One can only speculate that this was destined for release at some point, and plans were shelved. Luckily, Mid Valley to the rescue - an essential part of any Clapton collection, the eclectic mix of traditional blues, classic rock, and pop hits is a winner. Recommended.