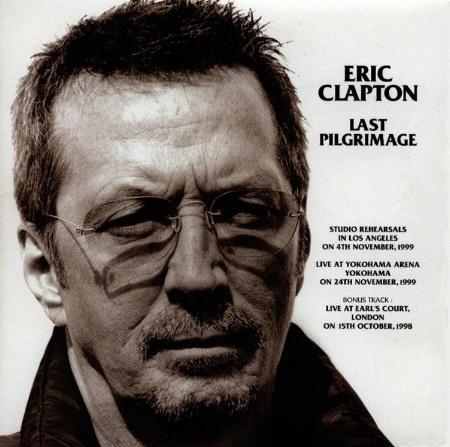 Front Cover
Back Cover
Cover Art
Cover Art
Cover Art
Cover Art
Eric Clapton - The Last Pilgrimmage
Various - 1999 - DJ Copy / EC IS Here 51/52/53 - TBA
Disc 1:
Introduction
My Father's Eyes
EC Interview 1
Hoochie Coochie Man
EC Interview 2
Reconsider Baby
She's Gone
EC Interview 3
Ramblin' On My Mind
EC Interview 4
Bell Bottom Blues
Tears in Heaven
Change the World
EC Interview 5
Gin House
EC Interview 6
Cocaine
EC Interview 7
Layla
Disc 2:
My Father's Eyes
Pilgrim
River of Tears
Goin' Down Slow
Hoochie Coochie Man
She's Gone
Ramblin' On My Mind
Tears in Heaven
Bell Bottom Blues
Change the World
Disc 3:
Gin House
Cocaine
Wonderful Tonight
Badge
Have You Ever Loved a Woman
Layla
EC Interview
Sunshine of Your Love
Disc 1 recorded during rehearsals in Los Angeles, Ca. on November 4, 1999. Disc 2 recorded in Yokohama, Japan on November 24, 1999.