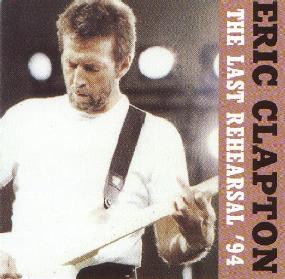 The Last Rehearsal '94
NYC - September 28, 1994 - EC - EC94003 - SB 6

Track List:

Hoochie Coochie Man
Tore Down
Sinner's Prayer
Motherless Child
Malted Milk
Born Under a Bad Sign
Someday After a While
.44
Five Long Years
Crossroads
Ain't Nobody's Bizness
Tore Down (*)
Five Long Years (*)
Comments: (*) Saturday Night Live, 1994. There are apparently more than one release of this pressed CD, with different artwork. See The Last Rehearsal.