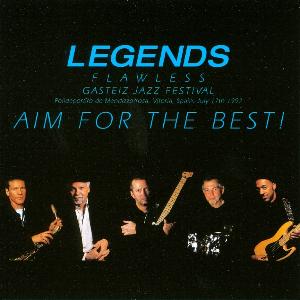 Front Cover
Front Inside
Back Cover
Back Inside
The Legends - Aim For the Best
Vitoria, Spain - July 17, 1997 - Mid Valley Film 006 - DVD-R1 (R0)
Setlist:


Set List:

Introduction
Full House
Marcus #1
Ruthie
Snakes
Goin' Down Slow
Peeper
Suggestions
Third Degree
1st Song Tango
Put It Where You Want
Jelly Roll
In A Sentimental Mood
Layla
Everyday I Have The Blues


Pro shot footage of the final Legends performance - a fantastic show! Inexplicably, the sound is awful, and most likely the problem is that the channels are out of phase! Definitely needs to be reworked ....