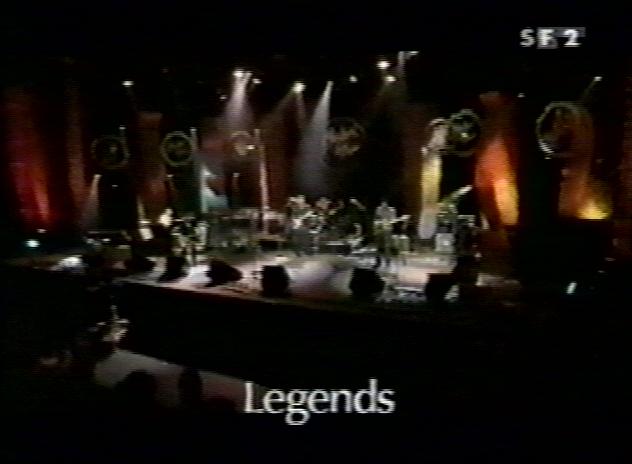 Legends - Montreux Jazz Festival (VHS)
Recorded at the Montreux Jazz Festival, July 4, 1997 - 3rd Gen. - 20 minutes

Comments: Broadcast on Swiss TV, great multi camera shoot. Tis a pity it isn't the complete show. It is my understanding that the Montreux gig was the only one broadcast in stereo. This broadcast contains two tracks, "Snakes" and "Layla", which features a great horn intro (below) by Marcus Miller. This guy makes me sick - it's not enough that he is a genius bass player, but he has to be able to play horn this well, too?