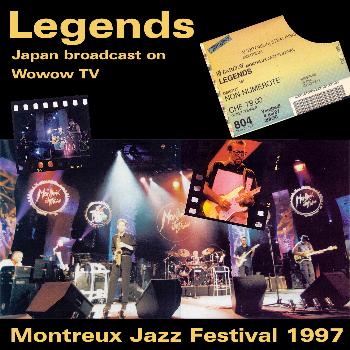 The Legends - Montreux Jazz Festival
Montreux, Switzerland - July 4, 1997 - DVD-R1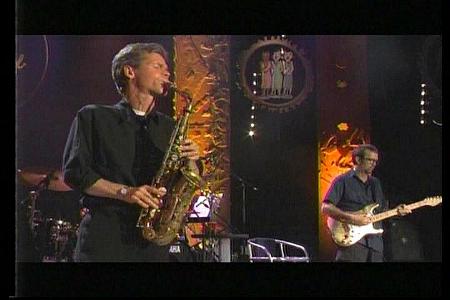 Setlist:

Full House
Marcus #1
Ruthie
Going Down Slow
Peeper
Suggestions
Third Degree
First Song Tango
Put it Where You Want It
Jelly Roll
Sentimental - Layla
Everyday I Have the Blues
Geetarz Comments: The entire Legends performance at the Montreux Jazz Festival, broadcast on the "WOWWOW" network in Japan ... and WOW WOW ! is right! Perfect DVD-R straight from DigiSat.
Visitor Comments:


"What a better way to push Clapton's abilities to its limits than immersing him in a band of "equals"? Montreux's prestige was the perfect setting. And the band assembled was as good as it gets. Sample, Sanborn or Miller truly transition seamlessly between the jazz, blues or fusion tunes. Not so Clapton. But he puts up a good effort specially in Snakes, Peeper or Tango. Just wish these big egos would test each other more often on stage..." - Pascual

legends-montreux-dvd-1.jpg
720x480x16M [34 KB]

legends-montreux-dvd-2.jpg
720x480x16M [37 KB]

legends-montreux-dvd-3.jpg
720x480x16M [36 KB]

legends-montreux-dvd-4.jpg
720x480x16M [30 KB]

legends-montreux-dvd-5.jpg
720x480x16M [30 KB]

legends-montreux-dvd-6.jpg
720x480x16M [29 KB]

legends-montreux-dvd-7.jpg
720x480x16M [26 KB]

legends-montreux-dvd-8.jpg
720x480x16M [32 KB]
---

Created by CD2HTML (© 1998 by Falk Petro)