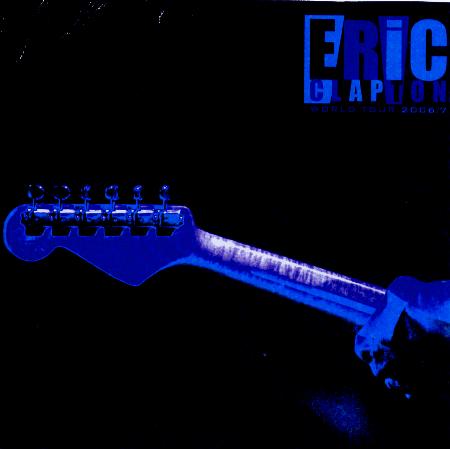 Front Cover
Front Inside
Back Cover
Eric Clapton - Lucca Night
Lucca, Italy - July 7, 2006 - Mid Valley 381 / 382 - SB 6 (FM)
Disc 1:
So Tired (Incomplete)
Got to Get Better in a Little While
Everybody Ought to Make a Change
Motherless Children
Back Home
I Am Yours
Nobody Knows You
Running on Faith
After Midnight
Little Queen of Spades
Let it Rain
Wonderful Tonight
Disc 2:
Layla
Cocaine
Run Home to Me (*)
Revolution (*)
Bell Bottom Blues (**)
Bonus Tracks - Robert Cray Opening Set (***)
Sourced from FM radio broadcast, with edits between songs to remove announcer overdubs, this is a crunchy but somewhat disappointing recording as it's a bit overdriven. One can only hope that the complete concert in pre-FM quality is released at some point. (*) Bonus tracks recorded at SECC Glasgow on May 8, 2006. (**) Bonus Track recorded at Antwerp, Belgium on May 31, 2006. (***) Bonus Tracks recorded at Stuttgart, Germany, on June 4, 2006.