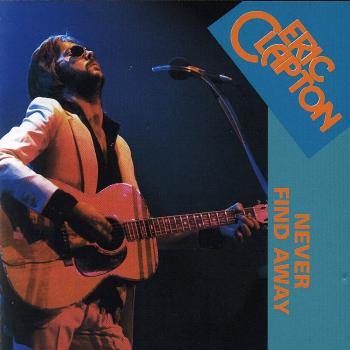 Eric Clapton - Never Find Away
Los Angeles, Ca. - August 14, 1975 - Bell Bottom 01/02 - SB 5

Disc 1:

Layla
Further On Up the Road
Knockin' On Heaven's Door
Carnival
Can't Find My Way Home
Tell the Truth
Stormy Monday
Why Does Love Got to Be So Sad
Disc 2:

Teach Me to Be Your Woman
Badge
Jam Session
I Found a Love (*)
Down in the Bottom (*)
Jamming #1 (*)
Painted Black (*)
Jamming #2 (*)
Comments: (*) Filler on Disc 2 is from the Leon Russell Apartment Jam, August 1974. In dealing with an unruly audience, while introducing Marcy Levy to sing "Can't Find My Way Home", EC quips "Marcy's going to sing for you now .... and you're going to SIT DOWN". This show features an excellent - albeit incomplete - performance of 'Stormy Monday', which sadly fades out before the end.