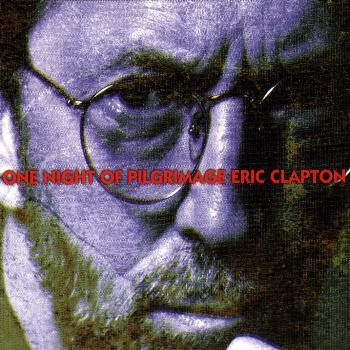 Eric Clapton - One Night of Pilgrimmage
Philadelphia, Pa. - April 15, 1998 - Infinity 666-001 - Aud 4

Disc 1:

My Father's Eyes
Pilgrim
One Chance
River of Tears
Goin' Down Slow
She's Gone
Tears in Heaven
Layla
Change the World
Disc 2:

Old Love
Crossroads
Have You Ever Loved a Woman
I Shot the Sheriff
Wonderful Tonight
Tearing Us Apart
Cocaine
Sunshine of Your Love
Geetarz Comments: It's been said that even a mediocre EC show is still a good one overall, compared to most other performers, and there is certainly a grain of truth there. However, as EC shows go, this performance is rather tepid and not anything special. Compared with what EC is capable of on stage, not to mention on other nights of this same tour, this one just doesn't really stack up all that well in terms of performance. The sound quality is pretty good but ... why bother?
Visitor Comments:
"Although better in overall quality than "River Of Tears", it is a toss up to which one you'd prefer. No flaws in this show and it would certainly be wise to check out the video release. Amazing sound to this show with a very hard edge as EC must have turned up the amps for this one! A killer top performance of "She's Gone" and some wonderful acoustic work on "Layla." No doubt that "Sheriff" and "She's Gone" are the best of the tour. Set the volume to high as you will not be dissapointed." - Art