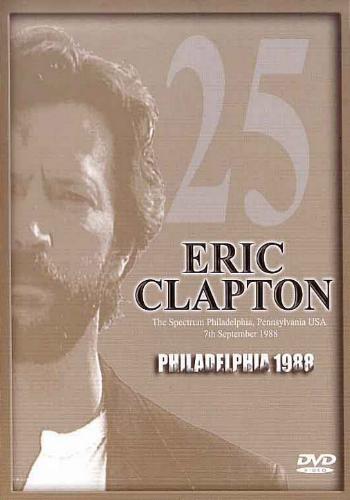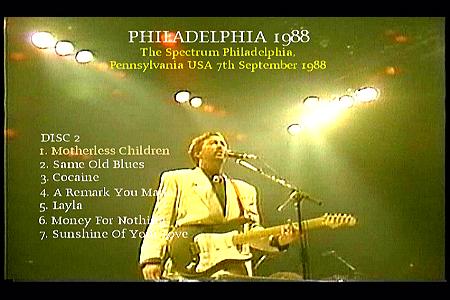 Eric Clapton - The Spectrum
Philadelphia, Pa. - September 7, 1988 - Beano - DVD-R2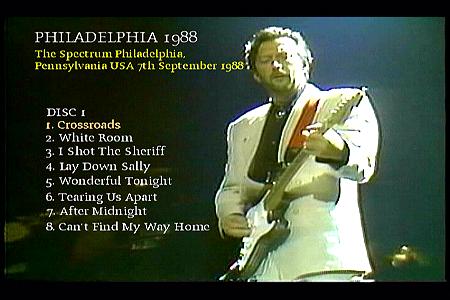 Track List:

Crossroads
White Room
I Shot the Sheriff
Lay Down Sally
Wonderful Tonight
Tearing Us Apart
After Midnight
Can't Find My Way Home
Motherless Children
Motherless Children (appears twice)
Same Old Blues
Cocaine
Layla
Money For Nothing (Mark Knopfler)
Sunshine of Your Love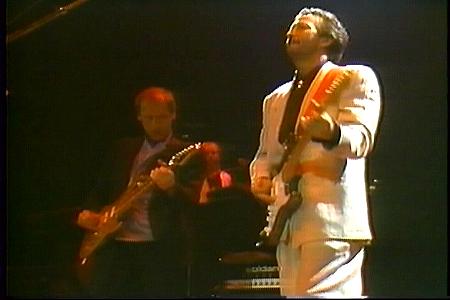 Comments: Who's Your Daddy?

Easy - Beano!

For years VHS tapes of varying quality from this pro shot performance have circulated among collectors. Now, the folks at the Beano label hit the ball out of the park with this release in stunningly good quality. Unless someone has a broadcast quality master under the bed - this is officially "the one" to have. Easily one of the best performances of the 1988 tour, the Philly crowds always show a lot of enthusiasm for EC and he in turn pays them back by putting on a great show, and this is no exception. Excellent quality, well authored, and an essential part of any core collection. This one isn't recommended - it's REQUIRED.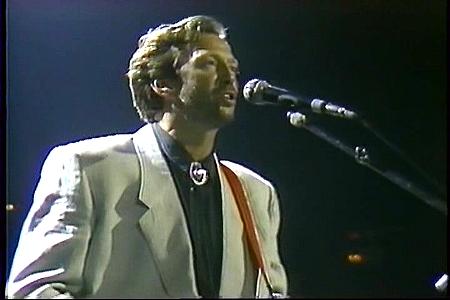 Please note that there are several different versions of this performance available on DVD, all of varying quality. If it doesn't have the Beano label on it - it ain't good enough!