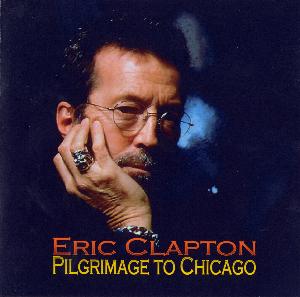 Eric Clapton - Pilgrimmage to Chicago
United Center, Chicago, Il. - April 9, 1998 - 3BR Records - 3BR114 - SB 6

Disc 1:

1) My Father's Eyes
2) Pilgrim
3) One Chance
4) River of Tears
5) Going Down Slow
6) She's Gone
7) Tears in Heaven
8) Layla
9) Change the World
10) Old Love

Disc 2:
1) Crossroads
2) Have You Ever Loved a Woman
3) I Shot the Sheriff
4) Wonderful Tonight
5) Tearing Us Apart
6) Cocaine
7) Sunshine of Your Love


Notes: A remastered and edited version of "Supreme Being" that is superior in every way. Where "Supreme" is an average sb5, this release is a strong sb6 with few of the sonic deficiencies found in the original. The only change in the program material is a skillfull edit in "Have You Ever Loved a Woman" that deletes noise in the source material that could not be repaired. All instruments come through well balanced and very listenable, especially the guitar, which is prominent (but not overwhelming) in the mix. Highly recommended.