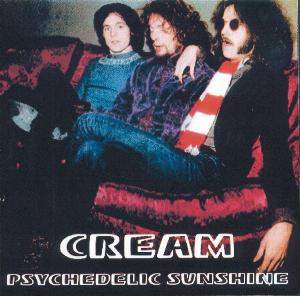 Psychedelic Sunshine
Fillmore, San Francisco - September 3, 1968 - Archive Records - 97-C-020 - Aud 2

Track List:

Spoonful
Tales of Brave Ulysses
Sunshine of Your Love
Sweet Wine
N.S.U.
Lawdy Mama
Sleepy Time Time
Stepping Out
Comments: Date listed on cover art (above) is incorrect. Poor recording, useful only as a historical document of the performance. For die-hard compleatists only. Avoid.