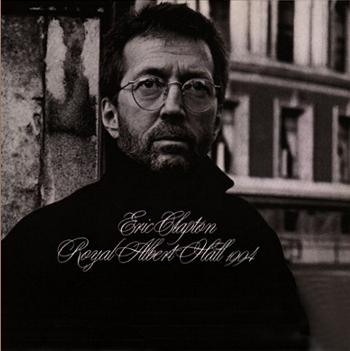 Royal Albert Hall 1994
London, England - February 20, 1994 - Blackie - 01/02 - Aud 4

Disc 1:
1) Terraplane Blues
2) Come On In My Kitchen
3) Malted Milk
4) How Long
5) Kidman
6) County Jail
7) .44
8) Standing Around Crying
9) Goin' Away Baby
10) Blues All Day Long
11) Hoochie Coochie Man
12) It Hurts Me Too
13) Blues Before Sunrise
14) Someday After a While
15) Tore Down

Disc 2:
1) White Room
2) Badge
3) Wonderful Tonight
4) Stone Free
5) Circus Left Town
6) Tears in Heaven
7) Five Long Years
8) Tearing Us Apart
9) Crossroads
10) Groaning the Blues
11) Layla
12) Ain't Nobody's Bizness

Note: An excellent audience recording, with a super quiet crowd. What really shines on this disc are the acoustic blues numbers, not quite as "polished" as the performances would be later on the tour. The "rock" set on disc 2 is a bit lifeless, EC's performance on "White Room" is fairly uninspired and sloppy. "Stone Free" features a nice little snippet of "Third Stone From the Sun" on the outro, but is otherwise forgettable. The electric rock set really doesn't take off until the end, with a rousing performance of "Groaning the Blues", which finally brings some applause from the lifeless audience.