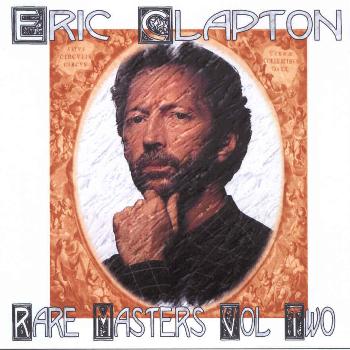 Eric Clapton - Rare Masters 2
Various - 3BR 178 - SB 6

Track List:

Before You Accuse Me - "Blues"
Cryin' - "Blues"
Tears in Heaven - "Grammy's Greatest Moments"
Change the World - "Babyface Unplugged"
Blues All Day Long - Jimmy Rogers All Stars
That's All Right - Jimmy Rogers All Stars
Rock Me Baby - B.B. King's "Deuces Wild"
(I) Get Lost - "The Story of Me"
Let Me Love You - B-side with BB King
Losing Hand - B-side from "Reptile"
Johnny Guitar - B-side from "Reptile"
Walking in the Rain - "Good Rocking Tonight"
What Would I Do Without You - "Big Band Small World"
Somewhere Over the Rainbow - Argentina Live Broadcast, 2001
Comments: Now this is what a compilation is supposed to be like. Many compilations seek to include all sorts of tracks selected for their uniqueness or rarity, others for their popularity. This one stands out as it includes all those pesky tracks we like but are all spread out on different albums, and we don't usually pull them out just to listen to one track. A great addition to any collection, and most importantly, a fun listen!