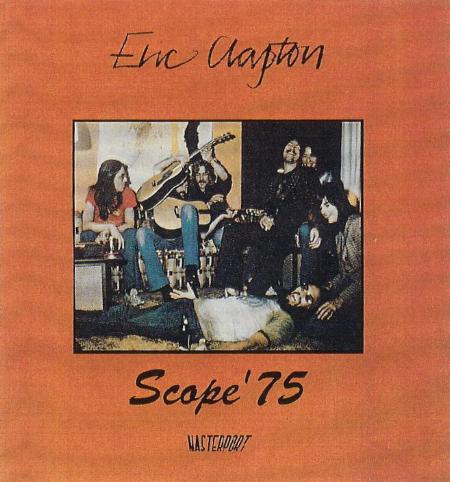 Front Cover
Back Cover
Eric Clapton - Scope '75
Norfolk, Va. - August 30, 1975 - Masterport-100 - SB 4
Disc 1:
Layla
Bell Bottom Blues
Key to the Highway
Mainline Florida
Can't Find My Way Home
Further On Up the Road
Knockin' On Heaven's Door
Blues Power / Drum Solo
Disc 2:
Teach Me to Be Your Woman
Stormy Monday
Badge
Let it Rain (jam with Poco)
Taken from a somewhat rough sounding tape source, with some hiss, and volume fluctuations during "Bell Bottom Blues". The end of "Badge" has been cut and is MIA on this recording. And upon opening the "Where Are They Now" file, opening act Poco join the band on stage for the finale jam during "Let it Rain." Not a great recording, but definitely a fun listen and a decent show. Recommended.