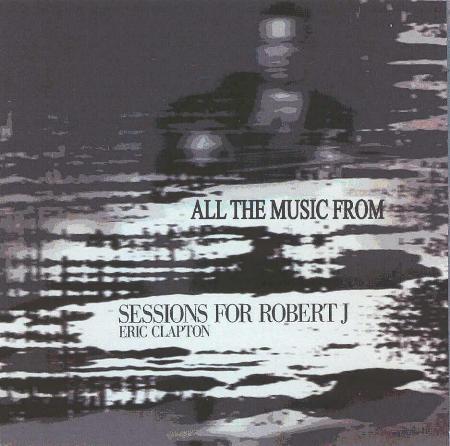 Front Cover
Back Cover
Eric Clapton - All the Music From 'Sessions For Robert J'
Various Sessions 2003/2004 - 3BR 1209 - CD-R2 - SB 6
Disc 1:
Kindhearted Woman
They're Red Hot
Hellhound on My Trail
Sweet Home Chicago
When You've Got a Good Friend
Milkcow's Calf Blues
If I Had Posession Over Judgment Day
Stop Breakin' Down Blues
Little Queen of Spades
Traveling Riverside Blues
Terraplane Blues
Hellhound on My Trail
Me and the Devil Blues
From Four Until Late
Love in Vain
Ramblin' On My Mind
Stones in My Passway
Love in Vain
Disc 2:
Milkcow's Calf Blues
Kindhearted Woman Blues
Come On In My Kitchen (Electric Version)
"Save the Best For Last" is an adage as old as show business, but it's just as true today as ever, and even more so in the case of Eric Clapton's 2004 release of the "Sessions For Robert J" DVD. While EC's "Me and Mr. Johnson" was tasty at times, but mostly somewhat lifeless and uninspired (one reviewer called it "Robert Johnson Lite" and "Robert Johnson For Dummies"), the DVD release proved that the best material was, indeed, left on the cutting room floor. But since suits are suits, and mostly not all that bright, once they did release the truly good stuff from the recording sessions, they of course did not do so on CD!

This 3BR release rectifies that error, compiling all the music from the "Sessions" DVD, and as a bonus adding several extra bonus tracks from "Sessions @ AOL" and "iTunes" that were available only to exclusive members.