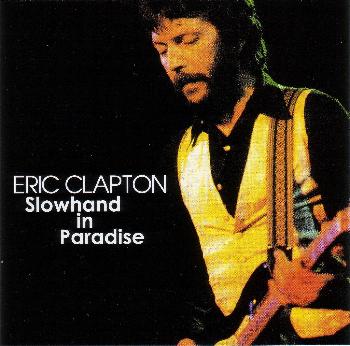 Eric Clapton - Slowhand in Paradise
Toronto, Canada - April 9, 1978 - Slunky 13 A/B - Aud 3

Disc 1:

The Core
Worried Life Blues
Peaches and Diesel
Wonderful Tonight
Lay Down Sally
Rodeo Man
Fools Paradise
Cocaine
Double Trouble
Disc 2:

Nobody Knows You
Badge
Knockin' On Heaven's Door
Key to the Highway
Layla
Comments: Recording quality on this one is only fair, with the drums being the only instrument well represented in the mix, and EC's guitar sounding a bit distant. Before "Worried Life Blues" EC comments,"Thank you and good evening. This is the last night of our transcontinental tour ... so if anything unexpected should happen ... expect it I guess ... if one of us is taken ill or hit by a hammer or something, don't worry!". And in introducing "Cocaine" EC quips "This is about something we all seem to becoming deadly fond of ..." (at which point Elliman comments "NOT ME!!!") EC continues "...the disease of the seventies, they call it ... if you've got any germs throw 'em on stage!". A nice performance and worth a listen.