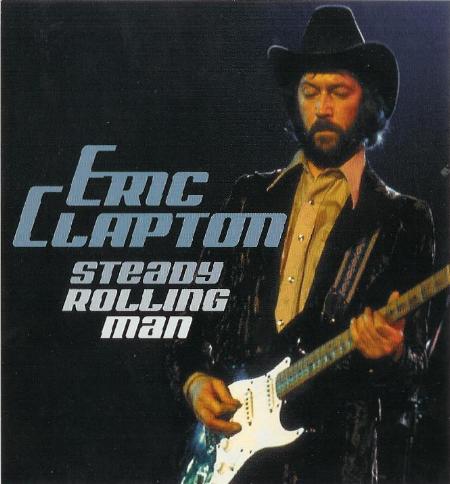 Front Cover
Back Cover
Eric Clapton - Steady Rolling Man
Providence, Rhode Island - July 10, 1974 - Hiwatt - HW 7/74 - SB 5
Track List:
Have You Ever Loved a Woman?
Blues Power
Bright Lights, Big City
Key to the Highway
Willie and the Hand Jive
Little Wing
Layla
Little Queenie
Hideaway / Rambling On My Mind (*)
Steady Rolling Man (*)
(*) Bonus Tracks recorded at the Mississippi Valley Fairground, Davenport, Mississippi, on July 27, 1974. Before 'Layla', EC asks "mind if I have a drink?" then "no more bombs" during the encore ... a good show, particularly the last half.