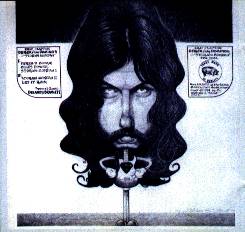 Derek and the Dominos - Stormy Monday
Santa Monica, Ca. - November 20, 1970 - Trade Mark of Quality - TMOQ 71082 - SB 5

Track List:

Derek's Boogie
Blues Power
Stormy Monday (imcomplete)
Tell The Truth
Note: Sourced from the original vinyl bootleg, the CD has some crackles and pops from the vinyl, but is otherwise excellent. Not to be confused with the 2006 CD release of the same title on the Paddington imprint.