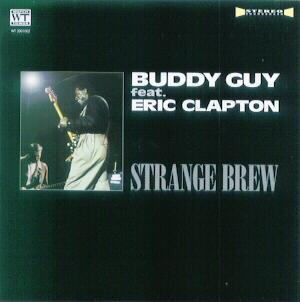 Buddy Guy Feat. Eric Clapton - Strange Brew
Watch Tower - WT2001002 - 72:45 - SB 5

Track List:

Got My Mojo Working
5 Long Years
Hoochie Coochie Man
Strange Brew
Going Down
Strange Brew (*)
I'll Play the Blues For You
Ain't That Peculiar
Red House
Comments: Tracks 1-4 recorded in Atlanta on September 10, 1998. Tracks 5-9 recorded at Shepherd's Bush Empire London, England on May 28, 1996. (*) Featuring Eric Clapton on guitar. Not to be confused with the E.C. IS HERE - DJCOPY release "Strange Brew".