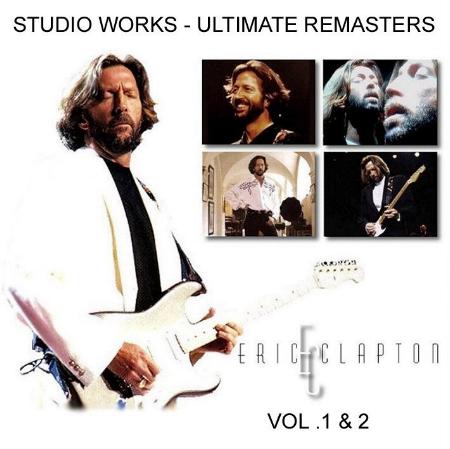 Front Cover
Back Cover
Eric Clapton - Studio Works / Ultimate Remasters
Various - Craze Music - CR-69866 - SB 6
Disc 1:
Pretending
Forever
No Alibis
Lead Me On
Hard Times
Something About You
Running on Faith
Little Wing (live)
Evil
Have You Ever Loved a Woman
Communion (with Alan Clark)
Super Sweet (with Freddie King)
Rockin' Daddy (with Howlin' Wolf)
You Don't Know Like I Know
Same Old Blues
Disc 2:
Tearing Us Apart
Run
Bad Influence
Walk Away
Hung Up On Your Love
Take a Chance
Hold On (cut version)
Miss You
Holy Mother
Behind the Mask
Lady of Verona
Wanna Make Love to You
I Shot the Sheriff
Cocaine
Disc 1; Tracks 1-7: Outtakes from "Journeyman" sessions.
Disc 1; Tracks 8-10: Derek and the Dominos outttakes.
Disc 1; Tracks 11-13: Collaborations.
Disc 1; Tracks 14-16: Outtakes from "Behind the Sun" sessions.

Disc 2; Tracks 1-12: Outtakes from "August" sessions.
Disc 2; Tracks 13-14: Bonus Tracks.