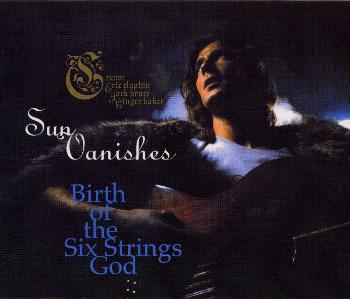 Sun Vanishes - Birth of the Six Strings God
Detroit, Mi. - October 15, 1967 - Mid Valley - 031/032 - SB 5

Disc 1:

Tales of Brave Ulysses
N.S.U.
Sitting On Top of the World
Sweet Wine
Rollin' And Tumblin'
Spoonful
Disc 2:

Stepping Out
Traintime
Toad
I'm So Glad
Comments: As usual - the best available recording of this performance. Let us all worship Mid Valley! Hail Mid Valley!