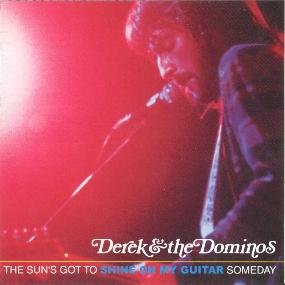 The Sun's Got to Shine On My Guitar Someday
Sacramento, California - November 17, 1970 - Silver Horse SH-7002A/B - Aud 3/SB 3

Disc 1:

Got to Get Better in a Little While
Blues Power
Have You Ever Loved a Woman
Tell the Truth
Why Does Love Got to Be So Sad
Bottle of Red Wine
Disc 2:

Let it Rain
Little Wing
Roll it Over
Stormy Monday
Key to the Highway
Keep on Growing
Crossroads (*)
Fillmore Jam (*)
Comments: The cover art claims that the last two tracks on disc 2 (*) were recorded at the Fillmore West, San Francicso, on February 23, 1970. According to the Tourography, Delaney and Bonnie and Friends played the Fillmore West in San Francisco on February 19-22, 1970, but not on the 23rd. Can anyone clarify this?