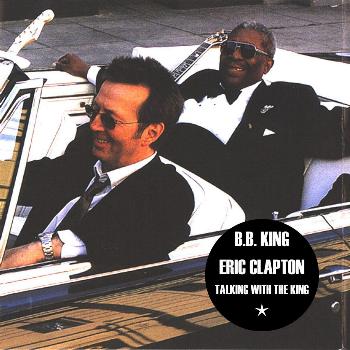 Eric Clapton With B.B. King - Talking With the King
SFX Radio - June 18, 2000 - CD-R1 - SB 6

Track List:

Interview
Marry You
Interview
Ten Long Years
Interview
I Wanna Be
Interview
Riding With the King
Interview
Three O' Clock Blues
Interview
Hold On I'm Coming
Interview
VH1 Interview - June, 2000
Let Me Love You - Japan CD Only
Comments: Nice compilation of interview segments done to promote "Riding With the King". Included as a bonus track is "Let Me Love You", which was only included on the Japanese release of the CD.