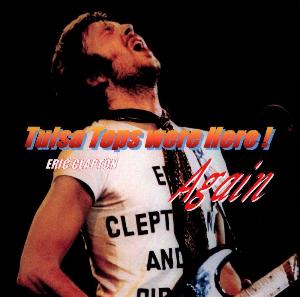 Tulsa Tops Were Here! Again!
Convention Center, San Antonio, Texas - November 12, 1976 - ECDR 762/3 - SB 5

Disc 1:

Hello Old Friend
Sign Language
Little Queenie
Knockin' On Heaven's Door
Tell the Truth
Love Me Please
All Our Past Times
Disc 2:

Double Trouble
Blues Power
One Night
Badge
Layla
I Shot the Sheriff
Comments: Reissue of ECDR 761/2, low gen and more complete.