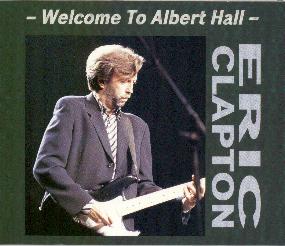 Welcome to Albert Hall
London, England - March 2, 1993 - EC1993 - Aud 4

Disc 1:

How Long
Alabama Women
Terraplane Blues
From Four Until Late
Kidman Blues
County Jail
32-20
Chicago Breakdown
Hey Hey
Long Distance Blues
Walking Blues
Blow Wind Blow
Key to the Highway
Tell Me Mama
Duke
Blues Leave Me Alone
Disc 2:

Goin' Away
Coming Home
Meet Me in the Bottom
.44
It's My Life
Love Her With a Feeling
Tore Down
Born Under a Bad Sign
Let Me Love You Baby
All My Love
Groaning the Blues
Hear Me Calling
Ain't Nobody's Business
Sweet Home Chicago
Comments: One of the best of the "all blues" shows, with a magnificent setlist, more varied than on the 1994/1995 blues tours. Half acoustic, half electric, the performance starts off quietly and then bursts into a rowdy electric set with a blistering, if abbreviated, version of "Going Away". Of note, "Hear Me Calling" features a defining riff which would be used on the later blues tours as a framework to "Crossroads".