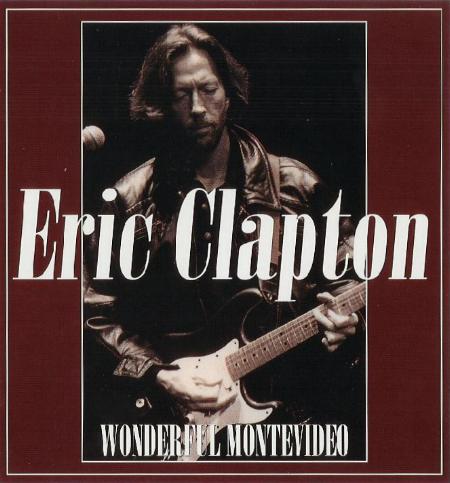 Front Cover
Front Inside
Back Cover
Back Inside
Eric Clapton - Wonderful Montevideo
Montevideo, Uruguay - October 3, 1990 - Heaven - HEA 01/2 - SB 6
Disc 1:
Pretending
No Alibis
Running On Faith
I Shot the Sheriff (cut, missing end)
White Room
Can't Find My Way Home
Bad Love
Before You Accuse Me
Disc 2:
Old Love
Badge
Wonderful Tonight
Cocaine
Layla
An incredible, well recorded soundboard, with a near-perfect mix of stage and audience sound - and a blistering performance as well. It's simply a pity that the end of "Sheriff" as well as the segue into "White Room" was edited in the broadcast. Note that the cover art incorrectly lists the date as 'Uruguay 10/2/90'.