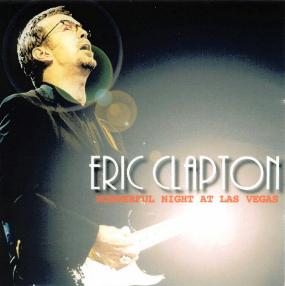 Wonderful Night at Las Vegas
MGM Grand, Las Vegas - May 30, 1998 - CD-R2 - Aud 5

Disc 1:

My Father's Eyes
Pilgrim
One Chance
River of Tears
Goin' Down Slow
She's Gone
Driftin'
Tears in Heaven
Layla
Change the World
Disc 2:

Old Love
Crossroads > Have You Ever Loved a Woman
I Shot the Sheriff
Wonderful Tonight
Cocaine
Sunshine of Your Love
Comments: A crisp, well recorded show. EC teases the audience with the "Cat Squirrel" riff briefly before kicking into an agressive version of "She's Gone" that features a wild outro solo. Great swing-feel drums on this number, too. EC also gets in another "wild and out of control" solo on the outro vamp of "Sunshine of Your Love".