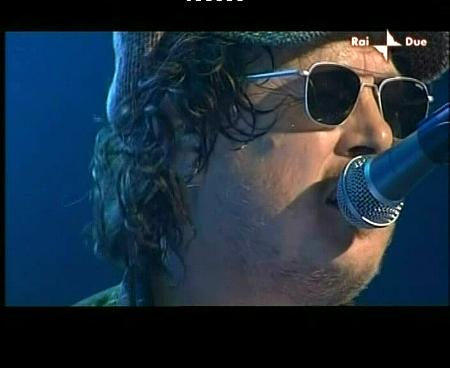 Zucchero and Friends (Complete)
London, England - May 6, 2004 - CB Productions - DVD-R1 (PAL)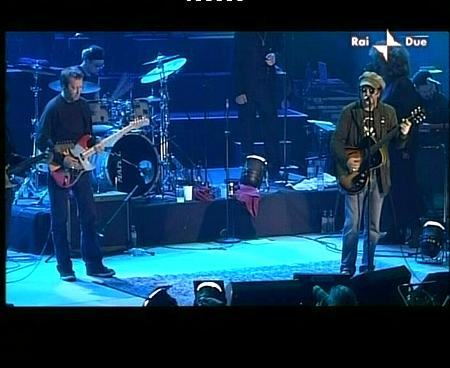 Setlist:

Intro
Il Grande Baboomba - Zucchero & Mousse T
Like the Sun - Zucchero
Everybody's Got to Learn Sometime - Zucchero & Jenny B's
If I Don't Be There By Morning - Zucchero
Baila Morena - Zucchero & Fher Mana
Ali D'Oro - Zucchero
Senza Una Donna - Zucchero & Paul Young
Pure Love - Zucchero & Dolores O'Riordan
Diavolo in Me - Zucchero & Soloman Burke
Il Volo - Zucchero & Ronan Keating
Cosi Celeste - Zucchero & Cheb Mami
Mama - Zucchero & Brian May
Il Mare - Zucchero & Brian May
Hey Man - Zucchero & Eric Clapton
Wonderful World - Zucchero & Eric Clapton
Miserere - Zucchero
Libidine - Zucchero
Shake - Zucchero
Diamante - Zucchero
Per Colpa a Di Chi - Zucchero
Hai Salto Me - Zucchero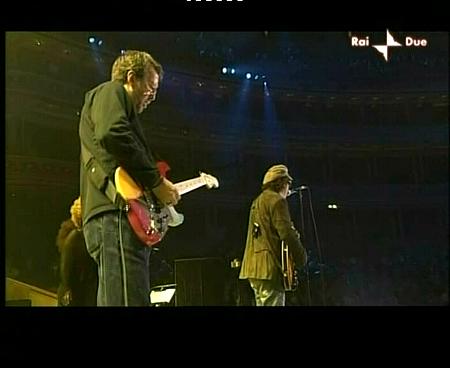 Comments: This unique one night event celebrated the release of Zucchero's new album of duets. As this is a benefit concert in aid of the United Nations UNHCR fund, each ticket included a special commemorative programme, proceeds from which will go to UNHCR. DVD-R1 sourced directly from satellite broadcast, excellent quality (PAL Format). This DVD is sourced from the rebroadcast of this event on October 11, 2004 which was more complete than the original broadcast. Recommended!