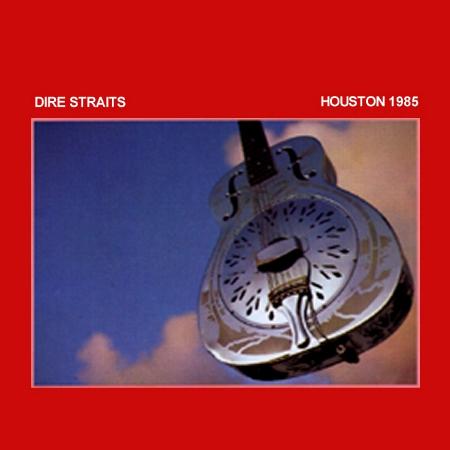 Dire Straits - Houston 1985 Complete
Houston, Texas - August 17, 1985 - CD-R2 - SB 6

Disc 1:

Ride Across the River
Expresso Love
One World
Romeo and Juliet
Private Investigations
Sultans of Swing
Why Worry
Walk of Life
Two Young Lovers
Disc 2:

Money for Nothing
Wild West End
Tunnel of Love
Brothers in Arms
Solid Rock
Going Home (Local Hero)
Comments: Recorded at Houston's Summit Theatre for radio broadcast. This is the complete show, many sets are sourced from the radio broadcast and are incomplete. There's also some confusion, this performance is quite often labeled "San Antonio", this is incorrect. It's easy to tell the source of the show as Mark quite helpfully says "Thank You Houston!!!" after Brothers in Arms. Excellent show, highly recommended.