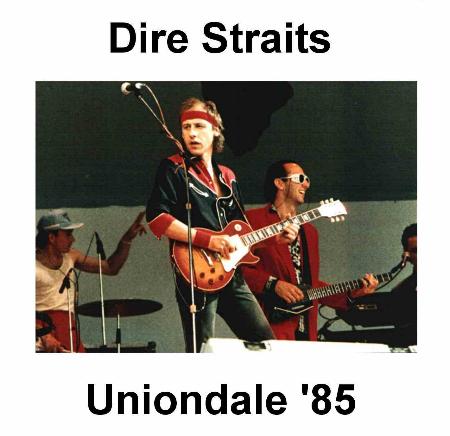 Dire Straits - Nassau Coliseum
Uniondale, New York - October 11, 1985 - CD-R2 - Aud 5

Disc 1:

Ride Across the River
Expresso Love
One World
Romeo and Juliet
Private Investigations
Sultans of Swing
Why Worry (*)
Walk of Life
Two Young Lovers
Disc 2:

Money for Nothing
Wild West End (*)
Tunnel of Love (*)
Brothers in Arms
Comments: (*) Special guest David Sanborn on saxaphone. Over 24 minute version of Tunnel of Love! Missing encores of "Solid Rock" and "Going Home"?