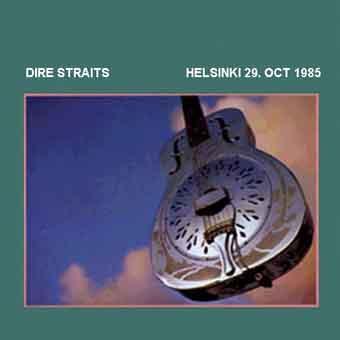 Dire Straits - A Finnish Night
Ice Hall - Helsinki, Finland - October 29, 1985 - Aud 5

Disc 1:

Ride Across the River
Expresso Love
One World
Romeo and Juliet
Private Investigations
Sultans of Swing
Why Worry
Walk of Life
Two Young Lovers
Disc 2:

Money for Nothing
Wild West End
Tunnel of Love
Brothers in Arms
Solid Rock
Going Home
Comments: Good, listenable audience recording. Great outro solo on "Wild West End" (Jack?) and a powerful performance of "Tunnel of Love".