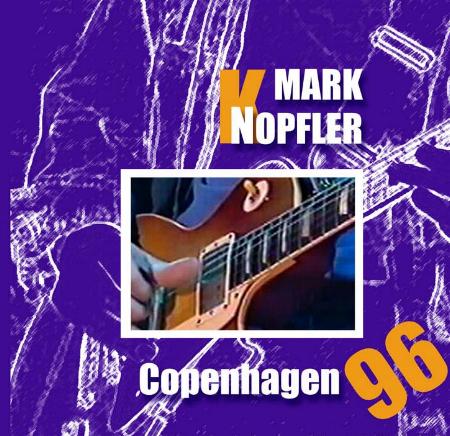 The Forum
Copenhagen, Denmark - June 10, 1996 - CD-R2 - SB 6

Disc 1:

Intro
Darling Pretty
Walk of Life
Imelda
The Bug
Rudiger
Je Suis Desole
Calling Elvis
I'm the Fool
Last Exit to Brooklyn
Romeo and Juliet
Sultans of Swing
Disc 2:

Done With Bonaparte
Father and Son
Golden Heart
Cannibals
Telegraph Road
Brothers in Arms
Money for Nothing
Olé, olé
Long Highway *
Going Home *
Comments: Beautiful soundboard recording. This is the complete, unedited version of this show. Others exist with the same tracklist but on those the final two songs are taken from a different radio broadcast. Quite interesting here is the mix, which is quite "open" as they obviously used audience mics too for a 'live' feel. I think a close-miked soundboard like Vaison is much better for most of this material, and sounds better to me than most of this recording, but on heavier songs like "Calling Elvis" and especially "Money for Nothing", the drums really come through much better on this type of mix.