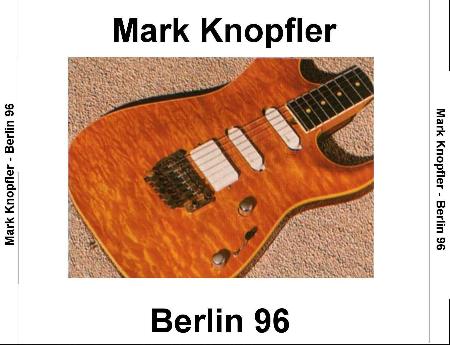 Tempodrom
Berlin, Germany - June 14, 1996 - CD-R3 - Aud 6

Disc 1:

Darling Pretty
Walk of Life
Imelda
The Bug
Rudiger
Je Suis Desole
Calling Elvis
I'm the Fool
Last Exit to Brooklyn
Romeo and Juliet
Disc 2:

Sultans of Swing
Done With Bonaparte
Father and Son / Golden Heart
Cannibals
Telegraph Road
Disc 3:

Brothers in Arms
Money for Nothing
A Night in Summer Long Ago
Long Highway
Going Home
Comments: Definitely one of the better "Golden Heart" tour shows, in performance as well as recording quality, a simply beautiful audience recording. Sweet performance of "Cannibals", and one of the best "Telegraph Road" ever! Small gap at 3:33 in "Long Highway".