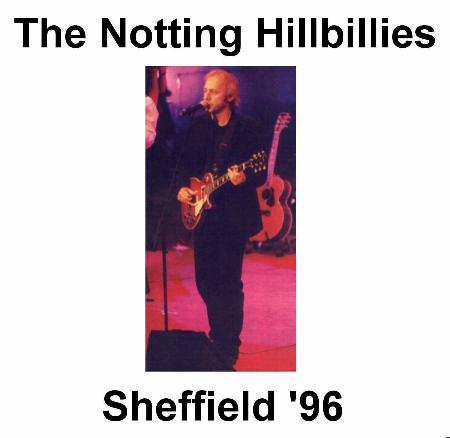 The Notting Hillbillies - Having a Good Time
Sheffield, UK - September 30, 1996 - CD-R1 - Aud 5

Track List:

Run Me Down
One Way Gal
Blues Stay Away From Me
Will You Miss Me
Why Worry
Your Own Sweet Way
Railroad Worksong
Bewildered
Mystery Train
Setting Me Up
Feel Like Going Home
Wild Theme (Local Hero)
The Next Time I'm in Town
Nadine
Comments: Excellent, very listenable audience recording. Great, fun show with MK even quipping to the audience "You're gonna be on the bootleg, do you know that?". Recommended.