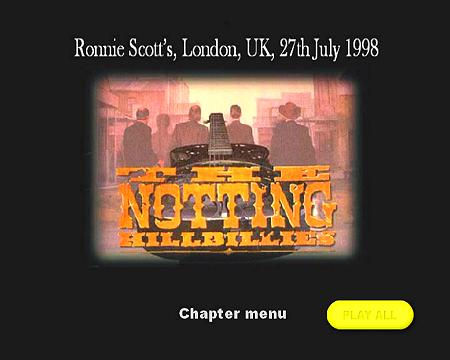 The Notting Hillbillies - Ronnie Scott's
London, England - July 27, 1998 - PAL DVD-R1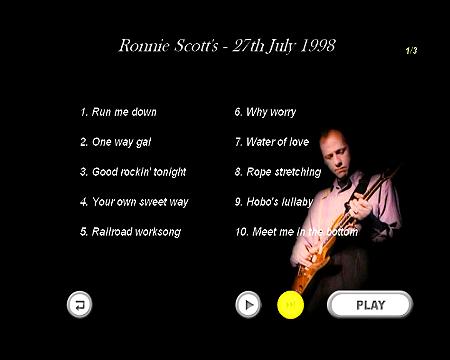 Comments: Nicely filmed from right up front and a blast to watch! The special treat here, as Brendan's voice isn't great, is that MK sings "Feel Like Going Home". Nice authoring job with full menus.