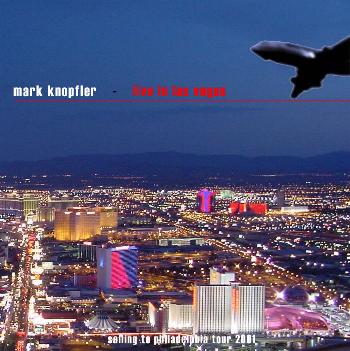 Mark Knopfler - The Joint
Las Vegas, Nevada - May 19, 2001 - CD-R2 - Aud 2

Disc 1:

Calling Elvis
Walk of Life
Rudiger
What it Is
Romeo and Juliet
Sultans of Swing
Done With Bonaparte
Sailing to Philadelphia (with William Topley)
Disc 2:

Junkie Doll
Speedway at Nazareth
Pyroman
Telegraph Road
Wag the Dog
Money For Nothing
So Far Away
Comments: Special guest William Topley on "Sailing to Philadelphia". The recording is very compressed, especially on transients, apparently recorded with an automatic gain limited enabled. A nice document of the performance, but not really something one would be likely to play often. Avoid.