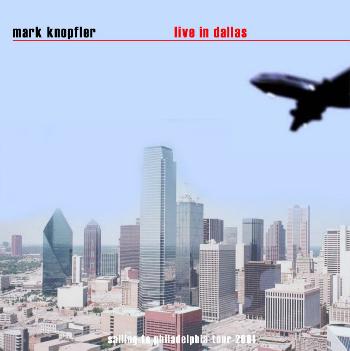 Mark Knopfler - The Bronco Bowl
Dallas, Texas - May 23, 2001 - CD-R2 - Aud 4

Disc 1:

Calling Elvis
Walk of Life
Rudiger
What it Is
Sailing to Philadelphia (with William Topley)
Romeo and Juliet
Sultans of Swing
Done With Bonaparte
Disc 2:

Prairie Wedding
Junkie Doll
Speedway at Nazareth
Pyroman
Telegraph Road
Brothers in Arms
Money For Nothing
So Far Away
Comments: A nice, clear, dynamic recording that makes for an entertaining listen. Special guest William Topley joins for "Sailing to Philadelphia". Nice performance and it's nice to see that these guys are mere mortals and not superhuman - they blow the end of "Walk of Life" with a false ending!