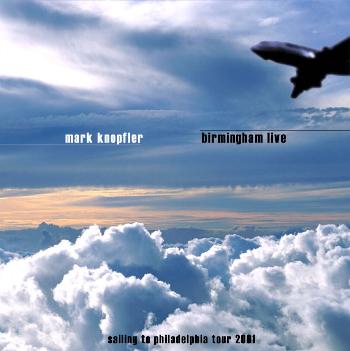 Mark Knopfler - The Alabama Theater
Birmingham, Alabama - May 25, 2001 - CD-R2 - Aud 4

Disc 1:

Calling Elvis
Walk of Life
Rudiger
What it Is
Romeo and Juliet
Sultans of Swing
Done With Bonaparte
Who's Your Baby Now?
Pyroman
Disc 2:

Sailing to Philadelphia (with William Topley)
Junkie Doll
Speedway at Nazareth
Telegraph Road
Brothers in Arms
Money For Nothing
So Far Away
Comments: Special guest William Topley joins the band for "Sailing to Philadelphia". Nice set but one would have thought that if Mark had played "Baloney Again" at any gig on the tour, it would have been in Birmingham!