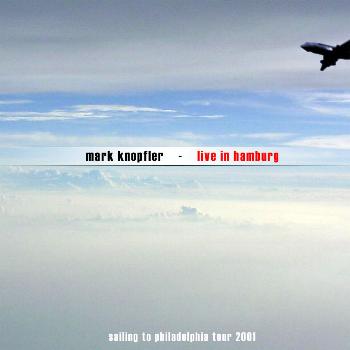 Mark Knopfler - Hamburg Radio Broadcast
Hamburg, Germany - June 16, 2001 - CD-R2 - SB 6

Disc 1:

Calling Elvis
Walk of Life
What it Is
Romeo and Juliet
Sultans of Swing
Junkie Doll
Done With Bonaparte (*)
Disc 2:

Pyroman
Speedway at Nazareth
Telegraph Road
Brothers in Arms
Money For Nothing
So Far Away
Comments: Excellent stereo soundboard sourced from radio broadcast. Be aware, there were a couple different broadcasts of this show, the later broadcast was the more complete and this set is sourced from that one! The only song not broadcast was "Done With Bonaparte", it is included on this set from the audience recording and does fade out at the end.